Wednesday, 25 May 2016 | Admin
Well, sort of! We'll be heading off tomorrow for two shows on the continent...
Wednesday, 28 October 2015 | Admin
Wednesday, 12 August 2015 | Admin
New silicone mould designs coming soon!
Thursday, 12 February 2015 | Admin
New designs released at Cake International Manchester
Tuesday, 30 December 2014 | Admin
We will be attending several shows next year, come and say hello!
Wednesday, 5 November 2014 | Admin
We will be appearing at Cake International at the NEC from 7-9 November where we will be launching six new designs...
Monday, 1 September 2014 | Admin
Look at this fabulous steampunk inspired cake by the lovely Suzanne Mawhinney of Cakes by Suzanne in Northern Ireland!
Friday, 22 August 2014 | Admin
We are now offering free P&P on all purchases to our UK Customers!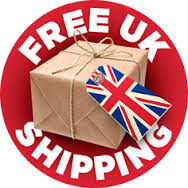 Friday, 25 July 2014 | Admin

Hi everyone and welcome to our new site! Due to circumstances beyond our control we have had to find another provider, but are pleased to have found Bluepark Solutions.
Monday, 21 July 2014 | Admin
Silicone moulds for all occasions...